Benutzer Online
Gäste Online: 7
Keine Mitglieder Online


Registrierte Mitglieder: 889

Neustes Mitglied: Rugdealer
Stream Status
Radio ist auf Sendung.
Momentan gespieltes Stück:
Beyond Sensory Experience

- The End Has No Beginning

Kommentare zum Künstler/Projekt 'Beyond Sensory Experience'
Von DarkAmbient:
Finally ordered the six Beyond Sensory Experience albums because I got the impression there is something missing in the program here on DAR. Turned out that I was right -- concerning most of the albums.

BSE is a project of K. Meizter (who has also released some solo CDs, I -- shame on me -- haven't recognized till now as well) and J. Aneheim alias Drakh(hon) also performing together with Nordvargr in Mz.412, who seemes to have played a bigger part in the 2008 album No Lights in Our Eyes.

The only BSE album I didn't take into the program was The Dull Routine of Existence as the clipping clicks appear most unnerving fo me (and for a radio editor who's daily blues consists partly of clipping cd rips due to hot mastering or simply poorly mastered mp3s sent to me it's far above sensory tolerance).

The two other albums from the later CMI phase are nicely done in my ears, pretty much like the first three: notable are the sometimes rather minimal dark ambient soundscapes that are far from becoming boring, which is an art not many projects show to the extend BSE does -- with the exception of The Dull Routine of Existence, of course. Maybe the artists deliberately wanted to produce a boring album to see if someone does notice it at all -- or maybe I simply wasn't able to discover the excitement in boredom. At least nobody can blame the album for missing its theme.

Whoever want's to carefully take a closer look at the project, I recommend to start with Ratan, which I like the most. There exists a remix album Korrelations I abstained from ordering as well as the collaboration albums. Forgive me my ignorance -- if you find these most important, please add a comment here.
Von Doomcore:
Thank you for your suggestion!!! I listened to some previews on their website and they sound great....
Von Inner Vision Laboratory:
I think that the best album of BSE is "no lights in our eyes"
It's one of the darkest and sadest album I 've ever heard. Strongly recommended!
AAC+ Stream Status

Recently Played Tracks


Stream is on air / Stream ist auf Sendung.

Hörer momentan: 40 von maximal 60

Bitrate: 96 kbits/s


Zuhören / Listen
(using your media player)


Beyond Sensory Experience - The End Has No Beginning
Vestigial - Anthropic Uncreation
Bad Sector - VLBI
Epsilon Eridani - Disturbance II (edit)
Atrium Carceri - Monolith of Dreams
Necrophorus - Sentiment
Moljebka Pulse & Horologium - Kaukasus Track IV
Mike VanPortfleet - Stellar Buckshot Awaits
Maeror Tri - Wovoka
Inner Vision Laboratory - The Bequest of Originators

Letztes aktives Forum Thema
Dark Ambient Radio recommends: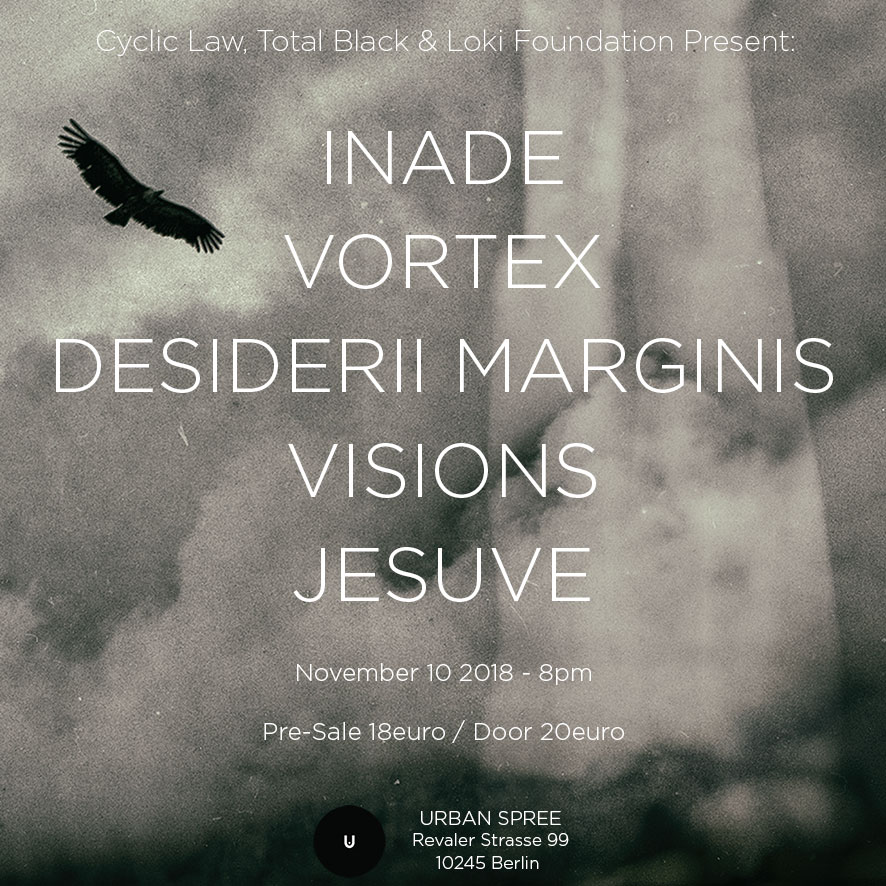 Problems with Winamp last two weeks
It seems many people still use Winamp to listen to the stream.

Two weeks ago, my radio software SAM Broadcaster began to create unaccaptable bad sound and I wasn't able to solve it. So I looked for an alternative and found a nice freeware: RadioDJ. Because the AltaCast plugin didn't work with the AAC+ encoder, I needed to connect RadioDJ to the stand-alone version of AltaCast via a virtual audio cable (VB-Audio). Getting it running was a rather painful experience.

But I got complaints from Winamp users being not able to listen to the stream anymore. So I requested some technical support to get SAM Broadcaster running again. This is how it looks, btw., a user interface style from 20 years ago: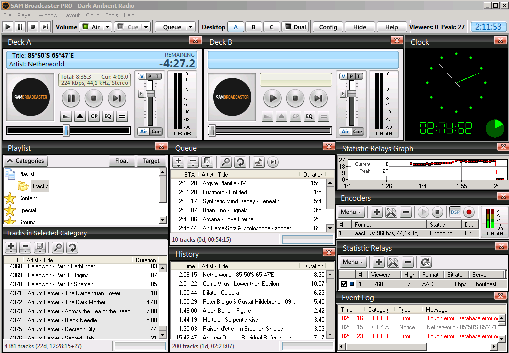 I think, I will switch to a Linux server somewhere in the far future and use Opus instead of AAC+. Hopefully more people have abandoned Winamp by then. But maybe bandwidth will be cheap enough to provide a mp3 stream for nostalgic reasons. :-p


The Internet Archive
It's the 1st of December and many organizations put their hat on the data highway and beat the drums to collect donatins.

A special case this year is the San Francisco based Internet Archive that wants to make a backup of its collection in Canada -- maybe to escape the reach of a Trumpian administration.

Since many years now, before soundcloud or even MySpace existed, I always found some pearls when I delved into the audio library. It seems to be the best place to carve something in stone on the internet. So if you have some bugs left in your pocket and you are thinking about donating it for some good cause, consider good old archive.org.

I wish you all a nice contemplative winter time!

Login
Noch kein Mitglied?
Klicke hier
um dich zu registrieren.
Passwort vergessen?
Fordere
Hier
ein neues an
Shoutbox
Du musst Dich einloggen, um eine Nachricht zu schreiben.
Shoutbox Archiv