Benutzer Online
Gäste Online: 11
Keine Mitglieder Online


Registrierte Mitglieder: 887

Neustes Mitglied: FabioKeiner
Stream Status
Radio ist auf Sendung.
Momentan gespieltes Stück:
Troum & All Sides

- Shutûn

Kommentare zum Künstler/Projekt 'Troum & All Sides'
Von DarkAmbient:
Achtung: Die Shutûn Split-CD ist ein LoFi-Vergnügen!

Ich habe sehr mit der Shutûn gerungen, bevor ich sie ins Programm aufgenommen habe. Dachte zuerst es liegt am Encoding der von Nina geschickten mp3s, aber auch auf der Audio-CD wird nur ein Fünftel des möglichen Frequenzspektrums genutzt und die Aussteuerung variiert beträchtlich. Die Shutûn ist ungeschnitten als ein 53-Minuten-Track drin -- es lohnt sich also, die Lautstärke ein wenig zu erhöhen.

Ich verbuche es einfach mal unter 'bewusste künstlerische Formgebung', denn der Effekt der Beschränkung auf niedrige Frequenzen liegt darin, dass die Musik 'weit entfernt' klingt. Gute Voraussetzungen fürs Träumen...

Mir ist allerdings nicht klar geworden, wieso die Scheibe als Split bezeichnet wurde. Das wirkt alles wie aus einem Guss und rein technisch ist nur ein einziger Track vorhanden.

Siehe auch Projekt-Infos zu Troum, All Sides Myspace-Seite und eine korrigierte Anmoderation im NHB-Special.
Von giwari:
Warum dieses Stück nun LoFi ist, ist mir wirklich nicht ganz einleuchtend. Zumal auch die "bewußte künstlerische Formgebung"- des Klanges - Teil der Gesamtkomposition ist und folglich auch diese Qualität eher hoch sein müßte !

Eine besonders aufwändige Verpackung (runde Metallbox) und der mit über 50 Minuten Länge, vielfältige und zum reinfühlen einladende Track, erhalten für mich dadurch nicht unbedingt eine Bereicherung (?!)

Aber es birgt auf jeden Fall einen großen Lohn, -eventuell die Anlage prepariert - sich mal für fast eine Stunde zurück zu lehnen und sich in die hypnotisierende Klangwelt von Troum MIT ALL SIDES zu begeben !
AAC+ Stream Status

Recently Played Tracks


Stream is on air / Stream ist auf Sendung.

Hörer momentan: 46 von maximal 60

Bitrate: 96 kbits/s


Zuhören / Listen


Troum & All Sides - Shutûn
Coil - An Emergency
Cisfinitum - Bottomless
unsettled dust - treacherous ruins of progress
Circular - Ellipses In-Between Scultures
Tear Ceremony - I Dream of You Endlessly
Christian Fiesel - Trees Don't Talk
Chris Carter - Pulsec
Caul - Kibroth Hataavah
Beyond Sensory Experience - Number Theory

Letztes aktives Forum Thema
Dark Ambient Radio recommends: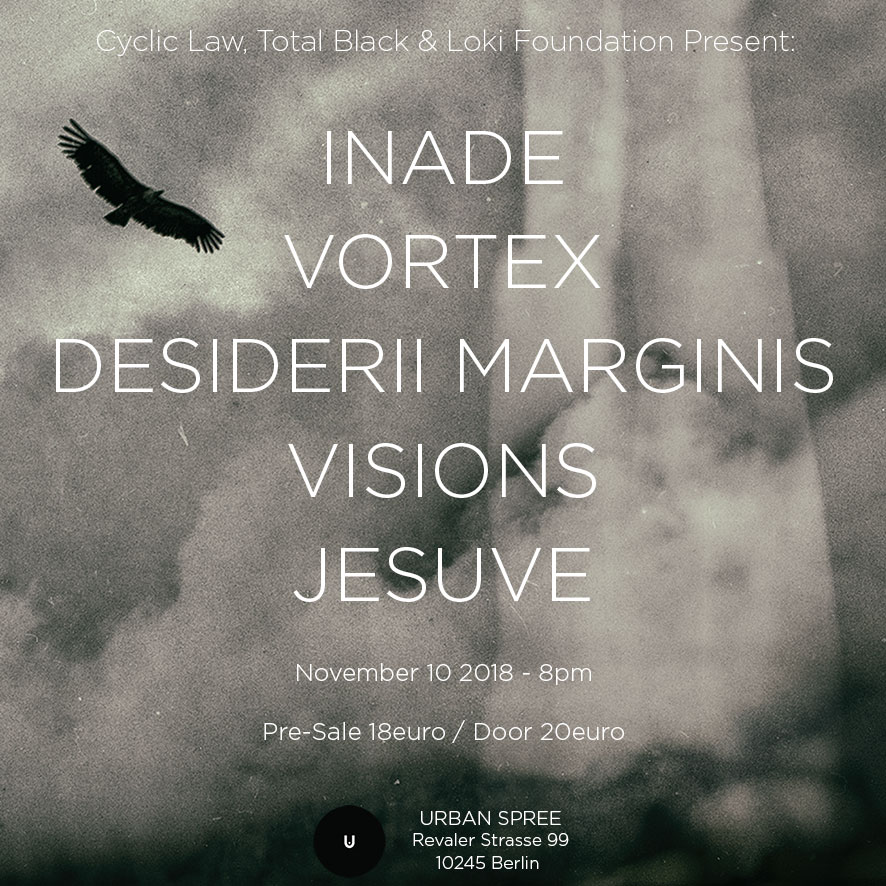 Problems with Winamp last two weeks
It seems many people still use Winamp to listen to the stream.

Two weeks ago, my radio software SAM Broadcaster began to create unaccaptable bad sound and I wasn't able to solve it. So I looked for an alternative and found a nice freeware: RadioDJ. Because the AltaCast plugin didn't work with the AAC+ encoder, I needed to connect RadioDJ to the stand-alone version of AltaCast via a virtual audio cable (VB-Audio). Getting it running was a rather painful experience.

But I got complaints from Winamp users being not able to listen to the stream anymore. So I requested some technical support to get SAM Broadcaster running again. This is how it looks, btw., a user interface style from 20 years ago: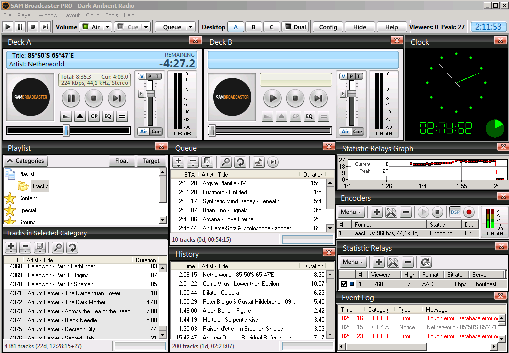 I think, I will switch to a Linux server somewhere in the far future and use Opus instead of AAC+. Hopefully more people have abandoned Winamp by then. But maybe bandwidth will be cheap enough to provide a mp3 stream for nostalgic reasons. :-p


The Internet Archive
It's the 1st of December and many organizations put their hat on the data highway and beat the drums to collect donatins.

A special case this year is the San Francisco based Internet Archive that wants to make a backup of its collection in Canada -- maybe to escape the reach of a Trumpian administration.

Since many years now, before soundcloud or even MySpace existed, I always found some pearls when I delved into the audio library. It seems to be the best place to carve something in stone on the internet. So if you have some bugs left in your pocket and you are thinking about donating it for some good cause, consider good old archive.org.

I wish you all a nice contemplative winter time!

Login
Noch kein Mitglied?
Klicke hier
um dich zu registrieren.
Passwort vergessen?
Fordere
Hier
ein neues an
Shoutbox
Du musst Dich einloggen, um eine Nachricht zu schreiben.
Shoutbox Archiv