Benutzer Online
Gäste Online: 4
Keine Mitglieder Online


Registrierte Mitglieder: 889

Neustes Mitglied: Rugdealer
Stream Status
Radio ist auf Sendung.
Momentan gespieltes Stück:
Dahlia's Tear

- 4th Sky Convergence & Pointless

Kommentare zum Künstler/Projekt 'Dahlia's Tear'
Von bernardstar:
Dahlia's Tear, a Swedish dark ambient project.
The sound of Dahlia's Tear can be described as dark ambient with various sound elements and sub-genres such as experimental music, industrial and occasionally electronica music. The music produced by Dahlia's Tear variously dark ambient, drone soundscapes with themes of nature. "Under Seven Skies" was released by German Record Label 'Thonar Records' in December 07.

[img]http://img172.imageshack.us/img172/2135/03gh1.jpg[/img]

TR07 Thonar Records

"Under Seven Skies" CD has characteristic dreamy-dark atmosphere enforced by new sound elements such as distorted guitar, noise- combined with dull occasionally drone frequencies, down tempo structures and in addition hypnotic pulsations of rhytym combine with twisting layers of cold vocal experiments.With these seven tracks, "Under Seven Skies" brings a new approach to dark ambient music with extension of unique soundworlds layered by masterful narrative layout. Underneath the lush skin of melodic layers, the complexity combines with minimalistic music that shows up in the small details of overall architecture. "Under Seven Skies" CD includes seven tracks with a total running time about 50 minutes.

Tracklist:
7th Sky She Winnows The Galanthus, Synaptic State
6th Sky She Spellbound The Circles
5th Sky Within A Dying Single Ember
4th Sky Convergence & Pointless
3rd Sky In-Perfection, From The Past Subsconscious
2nd Sky Between Lights, Unreleased Colors And Earth
1st Sky Minimalism +

Official: www.dahliastear.com
Myspace: www.myspace.com/dahliastear
CD Shop: www.mono-culture.de
Video: http://uk.youtube.com/watch?v=jkvI8PQSQvQ
Von volador:
Die Samples auf myspace klingen fantastisch!
Von Camanecro:
great sounds ! nice production.....
Von vile:
Both the latest and the older track shared in myspace are really pleasant. As it was mentioned there are some nice new or at least not that commonly used approaches for creating amazing soundscapes. It will be nice to hear more from this project in DAR.
Von bernardstar:
Yes!
Von DarkAmbient:
Well, you probaply will...
AAC+ Stream Status

Recently Played Tracks


Stream is on air / Stream ist auf Sendung.

Hörer momentan: 36 von maximal 60

Bitrate: 96 kbits/s


Zuhören / Listen
(using your media player)


Dahlia's Tear - 4th Sky Convergence & Pointless
CTI (Chris & Cosey) - No mans land
Coph Nia - Dead Twigs on the Tree of Life Track 6
Caul - IV
Beyond Sensory Experience - No Lights in Our Eyes
Ogni Videniy - Skvoz Temnotu Track 05
First Human Ferro - Per Astra
Nocturnal Emissions - Grey Ladies
Nightech - Retrograde Motion
Abbildung - Morkreg (I vs. II)

Letztes aktives Forum Thema
Dark Ambient Radio recommends: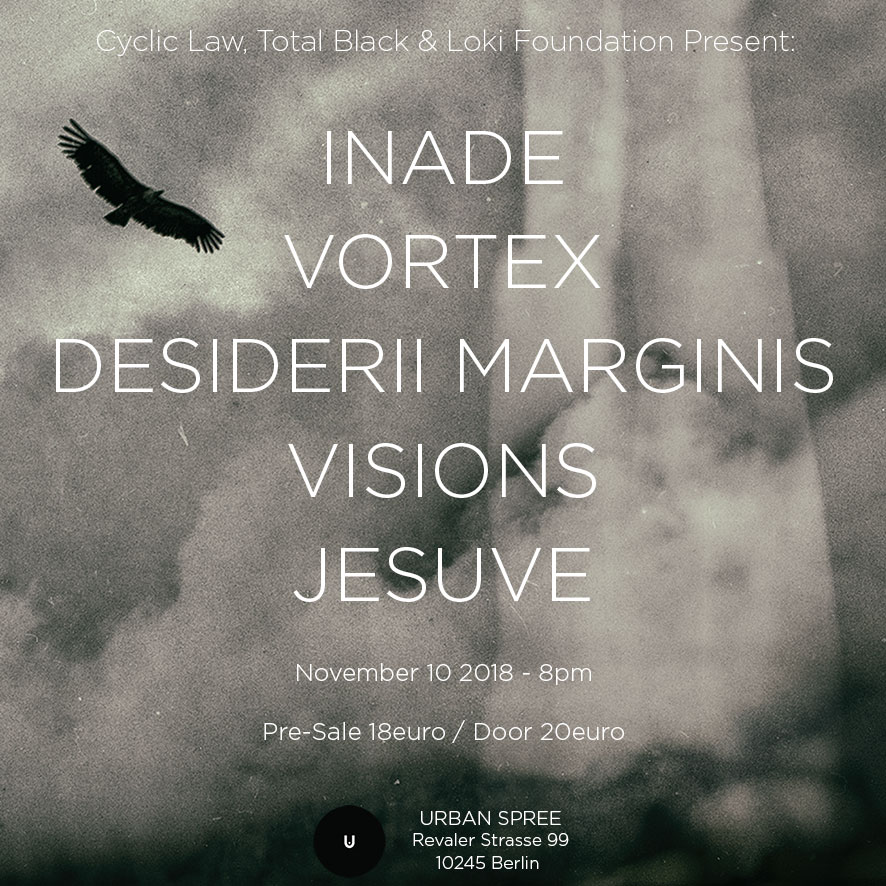 Problems with Winamp last two weeks
It seems many people still use Winamp to listen to the stream.

Two weeks ago, my radio software SAM Broadcaster began to create unaccaptable bad sound and I wasn't able to solve it. So I looked for an alternative and found a nice freeware: RadioDJ. Because the AltaCast plugin didn't work with the AAC+ encoder, I needed to connect RadioDJ to the stand-alone version of AltaCast via a virtual audio cable (VB-Audio). Getting it running was a rather painful experience.

But I got complaints from Winamp users being not able to listen to the stream anymore. So I requested some technical support to get SAM Broadcaster running again. This is how it looks, btw., a user interface style from 20 years ago: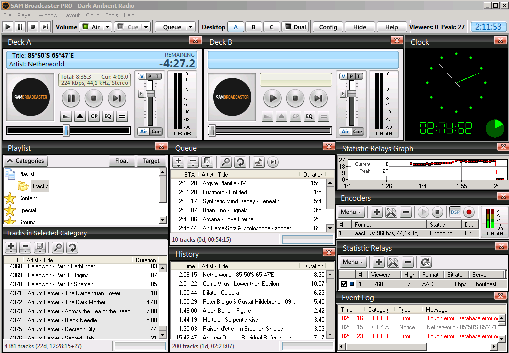 I think, I will switch to a Linux server somewhere in the far future and use Opus instead of AAC+. Hopefully more people have abandoned Winamp by then. But maybe bandwidth will be cheap enough to provide a mp3 stream for nostalgic reasons. :-p


The Internet Archive
It's the 1st of December and many organizations put their hat on the data highway and beat the drums to collect donatins.

A special case this year is the San Francisco based Internet Archive that wants to make a backup of its collection in Canada -- maybe to escape the reach of a Trumpian administration.

Since many years now, before soundcloud or even MySpace existed, I always found some pearls when I delved into the audio library. It seems to be the best place to carve something in stone on the internet. So if you have some bugs left in your pocket and you are thinking about donating it for some good cause, consider good old archive.org.

I wish you all a nice contemplative winter time!

Login
Noch kein Mitglied?
Klicke hier
um dich zu registrieren.
Passwort vergessen?
Fordere
Hier
ein neues an
Shoutbox
Du musst Dich einloggen, um eine Nachricht zu schreiben.
Shoutbox Archiv