Benutzer Online
Gäste Online: 12
Keine Mitglieder Online


Registrierte Mitglieder: 893

Neustes Mitglied: Agnus Bootis
Vol.2 available on mailorders
Vol.2 now available in the online shop of the Minor-Label.

Klick here for delivery conditions and more details about the mailorder!

I will let you know of other arrivals soon.

Vol.2 on MySpace
Sound samples of the new Dark Ambient Radio Volume 2 can be found on our MySpace page .

Dark Ambient Radio Vol. 2 Release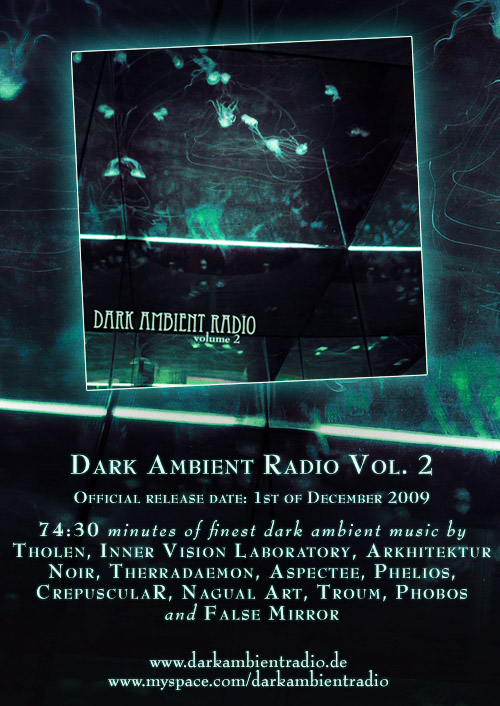 Thanks for all who supported us so far by pre-ordering the CD! Klick 'Mehr Lesen' for general ordering information.



Dank an alle, die und bis jetzt mit einer Vorbestellung unterstützt haben! Klicke auf 'Mehr Lesen' für allgemeine Bestellinformationen.

Login
Noch kein Mitglied?
Klicke hier
um dich zu registrieren.
Passwort vergessen?
Fordere
Hier
ein neues an
Shoutbox
Du musst Dich einloggen, um eine Nachricht zu schreiben.
Shoutbox Archiv