Benutzer Online
Gäste Online: 1
Keine Mitglieder Online


Registrierte Mitglieder: 900

Neustes Mitglied: Zayto
Phobos III
Dark Ambient Radio again recommends: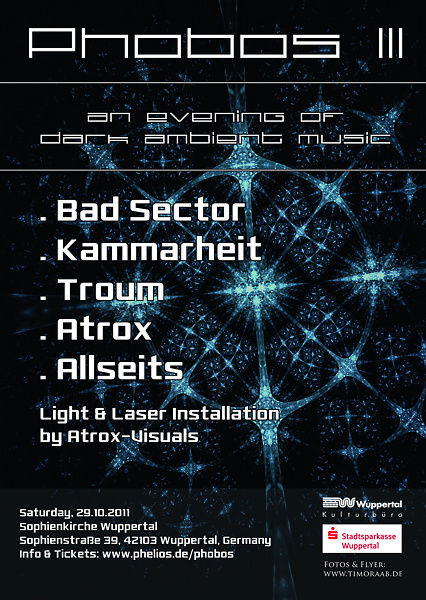 Phobos II
Dark Ambient Radio empfiehlt:


Vol.2 available on mailorders
Vol.2 now available in the online shop of the Minor-Label.

Klick here for delivery conditions and more details about the mailorder!

I will let you know of other arrivals soon.

Login
Noch kein Mitglied?
Klicke hier
um dich zu registrieren.
Passwort vergessen?
Fordere
Hier
ein neues an
Shoutbox
Du musst Dich einloggen, um eine Nachricht zu schreiben.
Shoutbox Archiv