Benutzer Online
Gäste Online: 10
Keine Mitglieder Online


Registrierte Mitglieder: 886

Neustes Mitglied: johnterendy
Stream Status
Radio ist auf Sendung.
Momentan gespieltes Stück:
The Large

- Esoteric Interpretation

Kommentare zum Stück 'Esoteric Interpretation'
Von The Large:
How the time flies. This was played on the Finnish National Broadcasting Company's nationwide RADIO (yes, a real FM radio station) on the 11th of February 2007. It was a Sunday.

I used samples from a double vinyl called "Swedish Physicians in Concert for the Prevention of Nuclear War". My friend Tom Holm – who's collaborating with me on our project Exit to Eternal Slacking – once threw one of the records outside the door while on a recording session in our then Kantvik-based studio at his appartment. I had to go out and pick it up from the grass.

The track consists of two parts, I'd say. They both have their different mood, rhythm and atmosphere.

Thanks to Thomas for still playing my old stuff – and Exit to Eternal Slacking as well. I'm going through the original recordings made under the name The Large and – in the absence of a better word – re-mastering and sending them to Thomas as the work progresses.

A well-known DJ in Finland called DJ Indigo is still playing my songs as well, so that's the best thing I could ever hear as an artist. So, thank you again Thomas, Indigo and all the others out there in this vast, vast world.

It's not about me – it's about the music and some people beside me potentially hearing it. That's all that it is: music.
Von DarkAmbient:
Cheers! Looking forward to the remastered tracks.
Kommentare zum Künstler/Projekt 'The Large'
Von The Large:
DJ/producer from Finland, born in 1980. A friend of all good music — good music mostly being electronic in this case. Making music since the mid-90s. Producing-wise nowadays biased more and more on the ambient material. Some airplay on the Finnish National Broadcasting Company's special shows on the radio. Collaborates with DJ Tom Holm on their joint project Exit to Eternal Slacking. Constantly seeking for new, fresh sounds and ideas to evolve the direction of his productions. (Now that's too rich, innit. ¦) The aim being to make enjoyable art in every form, for everyone. Perfection cannot be reached, but it may be a distant goal — in your drug-indulged dreams, at least!

https://www.youtube.com/channel/UCJp1WUUWf2AuRl2FdqQFxfg
AAC+ Stream Status

Recently Played Tracks


Stream is on air / Stream ist auf Sendung.

Hörer momentan: 42 von maximal 60

Bitrate: 96 kbits/s


Zuhören / Listen



The Large - Esoteric Interpretation
Nocturnal Emissions - CH'i Tor
Thomas Watkiss / ANCESTOR - System of Numbers
Saverio Evangelista - Micology (Controllo Funghi)
Hyios - Tephra
Hollydrift - Grounded
Troum + Yen Pox - Mnemonic Induction 4
Die Sonne Satan - Source
Filivs Macrocosmi & Charadriiform - echoes of ancient tales
Diatonis - The Mountaintop

Letztes aktives Forum Thema
Dark Ambient Radio recommends: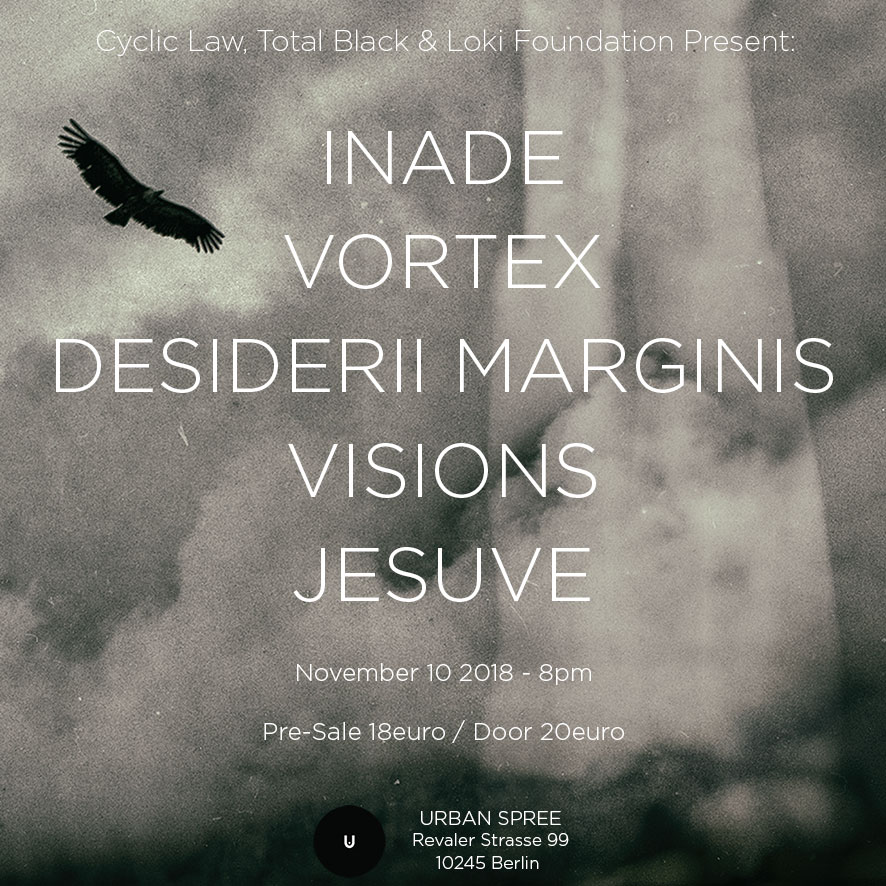 Problems with Winamp last two weeks
It seems many people still use Winamp to listen to the stream.

Two weeks ago, my radio software SAM Broadcaster began to create unaccaptable bad sound and I wasn't able to solve it. So I looked for an alternative and found a nice freeware: RadioDJ. Because the AltaCast plugin didn't work with the AAC+ encoder, I needed to connect RadioDJ to the stand-alone version of AltaCast via a virtual audio cable (VB-Audio). Getting it running was a rather painful experience.

But I got complaints from Winamp users being not able to listen to the stream anymore. So I requested some technical support to get SAM Broadcaster running again. This is how it looks, btw., a user interface style from 20 years ago: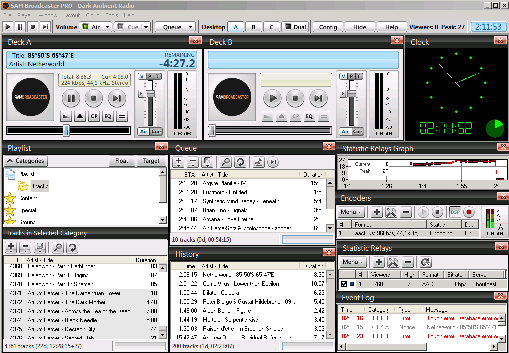 I think, I will switch to a Linux server somewhere in the far future and use Opus instead of AAC+. Hopefully more people have abandoned Winamp by then. But maybe bandwidth will be cheap enough to provide a mp3 stream for nostalgic reasons. :-p


The Internet Archive
It's the 1st of December and many organizations put their hat on the data highway and beat the drums to collect donatins.

A special case this year is the San Francisco based Internet Archive that wants to make a backup of its collection in Canada -- maybe to escape the reach of a Trumpian administration.

Since many years now, before soundcloud or even MySpace existed, I always found some pearls when I delved into the audio library. It seems to be the best place to carve something in stone on the internet. So if you have some bugs left in your pocket and you are thinking about donating it for some good cause, consider good old archive.org.

I wish you all a nice contemplative winter time!

Login
Noch kein Mitglied?
Klicke hier
um dich zu registrieren.
Passwort vergessen?
Fordere
Hier
ein neues an
Shoutbox
Du musst Dich einloggen, um eine Nachricht zu schreiben.
Shoutbox Archiv